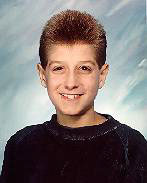 After Professor Latto talked about the different transmission probabilities of AIDS in class, I remembered the story of
Ryan White
. He was a young man who was diagnosed with AIDS in 1984, and he helped bring the disease into the public eye as something that could happen to anyone.
White contracted AIDS through a contaminated transfusion of
Factor VIII
, a blood-clotting agent, which he needed to manage his hemophilia. Since Factor VIII is derived from the blood plasma of hundreds of donated units of blood, the risk of contaminated blood being transfused is much more likely. More about this can be read in TCP pages 311-314.
Although I couldn't find exact figures for the likelihood of transmission from Factor VIII, the
WHO
does say that approximately 5-10% of all HIV infections come from contaminated blood and blood products.